Jeff Wignall Ford Proud Sponsors
Jeff Wignall Ford are proud to be part of the Mornington and Frankston Peninsula community for over 40+ years! During that time we have supported a variety of local community groups.If you are part of our local community and would like assistance in sponsorship please fill out form below and we will get back to you as soon as we can.
Locals supporting locals! James Reyne picking up his Ford Mustang.
Welcome our newest member of the Jeff Wignall Ford family!
Aussie singer/songwriter James Reyne dropped by Jeff Wignall Ford to pick up his sleek Mustang.
Both James (General Service Manager) and Luke (New Vehicle Manager) were proud to present this famous local with his new vehicle.
Jeff Wignall Ford are proud sponsors of Match Play Golf and are donating in the 2021 Challenge.
Entry into the 2021 Match Play Challenge entitles you to save hundreds of dollars in generous rewards, including the big prize of winning $65,000 for a Jeff Wignall Hole in One.Register by following the link
Jeff Wignall Ford are delighted to announce a new partnership with Mount Eliza Junior Football Club for the 2019 season.Mount Eliza JCF is the largest football club in Australia and Jeff Wignall Ford are proud to support their vision to provide an environment where the young people of Mt Eliza and surrounds can develop life and sporting skills, supporters and families can visit and feel at home.
Jeff Wignall Ford are proud to support local talent Jayde Mitchell a local boxer based on the Mornington Peninsula.The current WBA Oceania Champion current WBC-OPBF Champion and current IBF Pan Pacific champion. Rated 10 in the world with WBC and 11 in the world with the WBA. In 2015 was nominated for Australian boxing's prospect of the year and the following year after a break out year was awarded Australian Fighter of the year!
Jeff Wignall Ford love to support local initiatives, which is why we are excited to announce a new partnership with the Derinya Arts & Crafts Exhibition.In 2019, the Derinya Art and Craft Exhibition celebrates its 44th year. For one weekend in July the Stadium space at Derinya Primary School is transformed into a vibrant and exciting gallery. The space is a stunning showcase of both visual and functional art.
Jeff Wignall Ford is known for serving the Peninsula since 1979, which is why we are now proud sponsors of the Frankston Surf Life Saving Club.The Frankston Surf Life Saving Club runs life-saving patrols and provides 24/7 emergency response to ensure the safety of our community along the coast.
In a continued effort to support our local community, we are proud to announce we are sponsors of the Frankston Dolphins!The Frankston Dolphins Football Netball Club vision is to be widely regarded as a successful, family oriented club that contributes to the development of the local community, both on and off the field and provides the opportunity for all players to develop to their potential, whilst ensuring player enjoyment and participation in a friendly, safe and positive environment that encourages continued involvement. This is why Jeff Wignall Ford chooses to sponsor that reflects their vision too.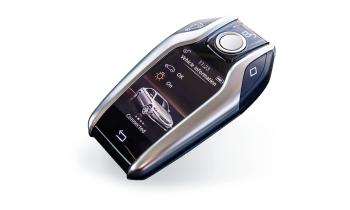 Schedule Your Appointment Today
Your Automotive Repair & Maintenance Service Specialist
Please select a Honda you would like to test drive.
RANGER WILDTRAK X
Mustang MACH 1
RANGER FX4 MAX
Puma
Ford Special Edition Everest
Mustang R-SPEC
Ford Special Edition Rangers
Fiesta ST
Ford Escape
Focus ST
Ford Focus Active Build
Focus Active
Transit Van Build
Transit Van Accessories
Ford Transit Custom Build
Ford Transit Custom Accessories
Ford Transit Cab Chassis Build
Ford Transit Cab Chassis Accessories
Ford Ranger Build
Ford Ranger Accessories
Ford Focus Build
Ford Focus Accessories
Ford Mustang Bullitt Build
Ford Mustang Bullitt Accessories
Ford Mondeo Build
Ford Mondeo Accessories
Ford Ranger Raptor Build
Ford Ranger Raptor Accessories
Ford Focus RS Build
Ford Focus RS Accessories
Ford Focus Build
Ford Focus Accessories
Build
Accessories
Ford Everest Accessories
Ford Everest Build
Ford EcoSport Build
Ford EcoSport Accessories
Ford Mustang Build
Ford Mustang Accessories
Ford Ranger Accessories
Ford Ranger Build
Ford Everest Build
Ford Everest Accessories
Accessories
Ranger
Ford Everest Quality
Ford Everest Technology
Ford Everest Performance
Ford Everest Capabilities
Ford Everest Gallery
Ford Everest Overview
2020 Ford Everest
Ford Ranger Raptor Performance
New Ford Focus
Ford Focus Performance
Mustang
Ford Transit Custom Gallery
Ford Transit Cab Chassis Gallery
Ford Mustang Bullitt Gallery
Ford Ranger Raptor Gallery
Ford Ranger Raptor
Transit Van Gallery
Ford Transit Van
Ford Transit Custom
Ford Transit Cab Chassis
Ford Ranger Technology
Ford Ranger Special editions
Ford Ranger Performance
Ford Ranger Gallery
Ford Ranger Design
Ford Ranger Capability
Technology
Safety
Performance
Gallery
Design
Ford Mondeo Technology
Ford Mondeo Safety
Ford Mondeo Performance
Ford Mondeo Gallery
Ford Mondeo Design
Technology
Sustainability
Safety
Gallery
Design
Ford Fiesta
Ford Focus RS Gallery
Ford Focus Technology
Ford Focus Safety
Ford Focus Performance
Ford Focus Gallery
Ford Focus Design
Technology
Ford Everest Quality
Ford Everest Performance
Ford Everest Gallery
Ford Everest Capabilities
Ford EcoSport Technology
Ford EcoSport Safety
Ford EcoSport Efficiency
Ford EcoSport Gallery
Ford EcoSport Capability
Overview

view

| Condition: | |
| --- | --- |
| Manufacture Year: | |
| Make: | |
| Model: | |
| Badge: | |
| Series: | |
| Body type: | |
| Seating Capacity: | |
| Exterior Colour: | |
| No. of Gears: | |
| Transmission: | |
| Drivetrain: | |
| Engine: | |
| Fuel Type: | |
| Kilometres: | |
| Registration Plate: | |
| Stock No: | |
| VIN: | |
Contact Jeff Wignall Ford
---
browse vehicle by condition
browse by make + model + badge
Jeff Wignall Ford
---
Locations
Choose your lacation below:
---
Choose your lacation below:
---