To our Jeff Wignall Ford family
We are please to announce that our showroom has now REOPENED!
During this exciting time we will continue to be implementing our COVID-19 safety procedure plan.
Test drives are now available. Every vehicle vehicle will be thoroughly cleaned and sanitised before and after each test drive.
Click & Collect
To make it even easier, Jeff Wignall Ford is offering click and collect with vehicle purchases. Online you can:
Find your perfect vehicle 
Make an online enquiry or contact us through live chat!
Discuss finance options
Place your order online
Pay over the phone or through bank transfers
Collect your vehicle at the dealership, or we can deliver it to you! (Please note we are offering FREE trucking to Melbourne Metro areas – please contact us for a quote for interstate and regional deliveries)
Can I still get my car serviced? 
Yes, we are happy to announce that as of September 16 2020, stage 4 restrictions pertaining to logbook and scheduled vehicle servicing have been eased. 
Any vehicle, be it for a permitted industry or a member of the public, can now have a routine service or scheduled service performed. 
Under the current guidance of VACC and Business Victoria, automotive, machinery and equipment repair and maintenance are permitted to operate:
where service providers are providing support to a permitted service or industry or
where it is required to maintain the health and safety of Victorians at home or at work (e.g. routine maintenance, vehicle repairs and critical maintenance including disinfection).
View more from Business Victoria
It is a challenging time, but know our team are working hard to ensure we support you the best way we can.
On behalf of all our team, stay safe!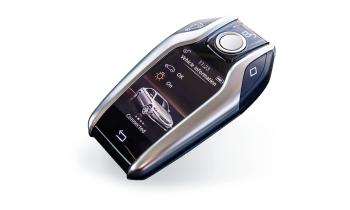 Schedule Your Appointment Today
Your Automotive Repair & Maintenance Service Specialist
Please select a Honda you would like to test drive.
RANGER WILDTRAK X
Mustang MACH 1
RANGER FX4 MAX
Puma
Ford Special Edition Everest
Mustang R-SPEC
Ford Special Edition Rangers
Fiesta ST
Ford Escape
Focus ST
Ford Focus Active Build
Focus Active
Transit Van Build
Transit Van Accessories
Ford Transit Custom Build
Ford Transit Custom Accessories
Ford Transit Cab Chassis Build
Ford Transit Cab Chassis Accessories
Ford Ranger Build
Ford Ranger Accessories
Ford Focus Build
Ford Focus Accessories
Ford Mustang Bullitt Build
Ford Mustang Bullitt Accessories
Ford Mondeo Build
Ford Mondeo Accessories
Ford Ranger Raptor Build
Ford Ranger Raptor Accessories
Ford Focus RS Build
Ford Focus RS Accessories
Ford Focus Build
Ford Focus Accessories
Build
Accessories
Ford Everest Accessories
Ford Everest Build
Ford EcoSport Build
Ford EcoSport Accessories
Ford Mustang Build
Ford Mustang Accessories
Ford Ranger Accessories
Ford Ranger Build
Ford Everest Build
Ford Everest Accessories
Accessories
Ranger
Ford Everest Quality
Ford Everest Technology
Ford Everest Performance
Ford Everest Capabilities
Ford Everest Gallery
Ford Everest Overview
2020 Ford Everest
Ford Ranger Raptor Performance
New Ford Focus
Ford Focus Performance
Mustang
Ford Transit Custom Gallery
Ford Transit Cab Chassis Gallery
Ford Mustang Bullitt Gallery
Ford Ranger Raptor Gallery
Ford Ranger Raptor
Transit Van Gallery
Ford Transit Van
Ford Transit Custom
Ford Transit Cab Chassis
Ford Ranger Technology
Ford Ranger Special editions
Ford Ranger Performance
Ford Ranger Gallery
Ford Ranger Design
Ford Ranger Capability
Technology
Safety
Performance
Gallery
Design
Ford Mondeo Technology
Ford Mondeo Safety
Ford Mondeo Performance
Ford Mondeo Gallery
Ford Mondeo Design
Technology
Sustainability
Safety
Gallery
Design
Ford Fiesta
Ford Focus RS Gallery
Ford Focus Technology
Ford Focus Safety
Ford Focus Performance
Ford Focus Gallery
Ford Focus Design
Technology
Ford Everest Quality
Ford Everest Performance
Ford Everest Gallery
Ford Everest Capabilities
Ford EcoSport Technology
Ford EcoSport Safety
Ford EcoSport Efficiency
Ford EcoSport Gallery
Ford EcoSport Capability
Overview

view

| Condition: | |
| --- | --- |
| Manufacture Year: | |
| Make: | |
| Model: | |
| Badge: | |
| Series: | |
| Body type: | |
| Seating Capacity: | |
| Exterior Colour: | |
| No. of Gears: | |
| Transmission: | |
| Drivetrain: | |
| Engine: | |
| Fuel Type: | |
| Kilometres: | |
| Registration Plate: | |
| Stock No: | |
| VIN: | |
Contact Jeff Wignall Ford
---
browse vehicle by condition
browse by make + model + badge
Jeff Wignall Ford
---
Locations
Choose your lacation below:
---
Choose your lacation below:
---